The term Radio Jockey also refers to a radio presenter. The term is used for a person who has an on-air position in radio broadcasting. Some of the most well-known radio Jockeys of all time are Casey Kasem, Dick Clark and Mike Francesa. However, here we will limit our discussion to North Carolina. Which means that in this article we will try to learn about some of the best radio jockeys produced by North Carolina.
Maury O'Dell
Maury O' Dell has been a popular Radio Jockey and is one of the best of all time. His programs gets aired from WPTF and is followed by many. Maury O'Dell has always pinpointed consistency as the secret behind his success. Maury O' Dell is still remembered by the masses for his humor, combined with premium information dissemination. Though he is no longer of this world, he is still fondly remembered for his fantastic shows.
Joe Wade Formicola
Joe Wade Formicola is associated with WKIX-AM. He is renowned for his humor and energy-packed shows. He is the kind of guy who seldom makes his audience bored. According to Formicola himself, the stars of his show are his listeners. He confides that he is heavily dependent on the calls they make to him for his continued success in the business.
Bob Inskeep
Bob Inskeep has been the voice of WRAL since 1975. Though Bob is skillful and has the excellent ability to engage his audience he usually gives credit for most of his success to his team. He is indeed a strong believer in group effort. His team includes weathermen and newsmen. Bob basically targets the early risers. Which is perhaps why he starts his shows before 6 am. Bob reads a lot of newspapers daily in order to collect all interesting information therein order and shares these with his readers.
If there was one guy for whom other DJs used to gun for it must be Patterson. He has been the morning man of the 1970's and was perhaps the most popular man in town. Though Patterson had an overall successful career he did witness some failures once he switched from WQDR to WKIX. Patterson will always be remembered for his cynical humor.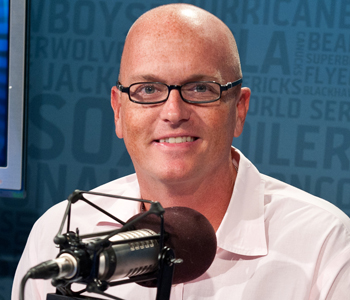 John Van Pelt
John Van Pelt has been the morning man of the 1980's. He used to get aired from G-105 and was particularly very popular among teenagers. He was also renowned for making birthday announcements every morning i:e from 6:50 a.m. to 7:20 a.m.
Bob Walton
Bob Walton used to operate from WQDR. He was known for his light humor and listening to him was an amazing experience. People always felt that they are sitting with Bob in his living room when his show was on air.
The above are some of the most amazing names when it comes to North Carolina Radio stations. People still remember these people and the amazing work they did back then. These individuals can be termed the pioneers of radio presentation in North Carolina. You can easily find some old shows of these presenters from the internet. Watching their old shows is certainly one of the best experiences anyone can have as they help bring back a lot of good memories. Which is why many people like to watch them as a delightful hobby.